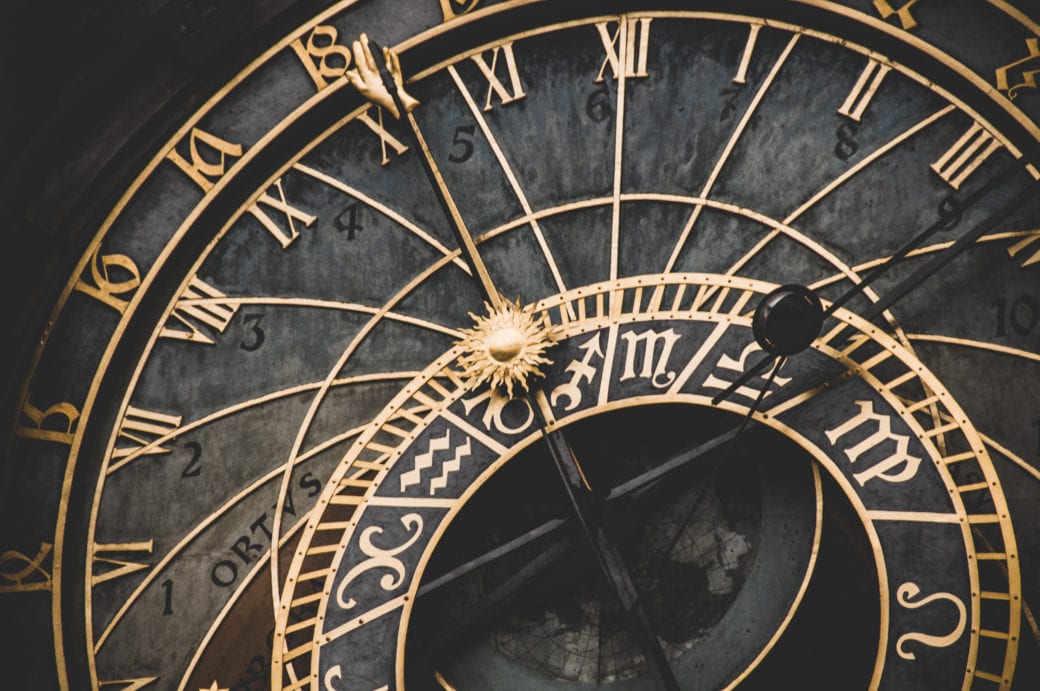 Introduction
Stoicism is a philosophy, which was founded in Athens by Zeno of Citium in the early 300 BC. It flourished in both Greece and Rome. The prominent figures of stoic philosophy are Marcus Aurelius (Roman emperor), Lucius Annaeus Seneca (Roman Philosopher) and Epictetus (Greek philosopher). The term "stoic" is derived from stoa poikile which means "painted porch", the place where Zeno of Citium used to teach.
Stoicism is not just a set of philosophical rules or moral beliefs, but rather a code of conduct and way of life. It is the philosophy that encourages positive emotions and optimistic approach and it disapproves negative thoughts and pessimistic approach. It helps individuals to overcome their troubles of life and move forward. It was developed to heal hopeless people and to help them to live their life happily.
Stoicism does not address complicated theories and difficult philosophies that ordinary people cannot understand. It has few basic teachings. It tells us how to live a satisfied life with natural human tendencies. It does not require strenuous efforts to practice its tenets, anyone can adopt it. It can be practiced anywhere. Although there aren't firm rules of stoicism, but there are certain principles that can be ascribed as its core concepts.
Here are 10 core concepts of Stoicism:
1. Life is short
Seneca says:
"Life is very short and anxious for those who forget the past, neglect the present, and fear the future"
Life is not perpetual. It is too short to fight and argue. Everyone is going to die, that is the universal truth nobody can deny. Live this moment and make sure to get most out of it. You cannot change your past, the future is uncovered but the present is in your hands. Don't postpone anything, you are not going to do it tomorrow, that's sure. Want to accomplish something? Start your journey today. Don't pursue materialistic desires. Live everyday like it's your last day.
2. Never complain
Marcus Aurelius says:
"If it's endurable, then endure it. Stop complaining."
Why do we always complain? If someone irritates you just ignore it or bear it. Stop interacting and change your ways of thought. You cannot alter your external situation, change your attitude towards it. If the pain is inevitable, try to face it and overcome it. Let it go and move forward.
3. Live for others
Seneca says:
"You must live for your neighbor, if you would live for yourself."
There are many people in the society who are sad, weak, miserable and lost. They need your support and care. You should help them. Help your friends and family whenever and wherever they need. Remember, when you help somebody and perform a good deed, you should not ask something in return and never expect gratitude. Help them by giving them right and wisely advice, by giving them hugs or words of appreciation and encouragement. You don't need the money to help others all the time. Just think of what you have, what can be beneficial for others. If you are a graduate, teach the poor students free. If you know a skill, coach the jobless. If you have something more than your need, donate it to the needy.
4. Be strong and in control
Marcus Aurelius says:
"You have power over your mind – not outside events. Realize this, and you will find strength."
Developing ourselves and improving our values is a lifelong process. You cannot change your outer world, you just need to change your interpretations about them. Life is a chain of challenges. Be steadfast and face them bravely. Don't lose your control over yourself. Just realize your power and strength and utilize it.
5. Ignore what others do
Marcus Aurelius says:
"Do not waste what remains of your life in speculating about your neighbors. Anything that distracts you from fidelity to the ruler within you – mean a loss of opportunity for some other task."
Our time and energy is limited, so why waste our precious energy worrying about others. Why do we care what they think of us, what they are up to. We need to focus on our tasks and ignore all irrelevant matters. Today, people are wasting their mental energies on social media by looking for likes and comments of others on their posts. In order to focus your own work, just take a break and delete your social media accounts and concentrate your own work.
6. Forgive others
Marcus Aurelius says:
"You should leave another's wrong where it lies"
Don't think that others are bound to treat you fairly and squarely. Be lenient towards others, and be strict to yourself only. Don't forgive yourself for misconducts but do forgive others. Even if you cannot do it because of your nature, pretend it. Your standards are for you, your beliefs are yours, don't impose them on others. Leave their mistakes, don't consider it a serious problem of your life. Just let it go!
7. You are stronger than you think
Marcus Aurelius says:
"Waste no more time arguing what a good man should be. Be One."
You are tougher than you think. Just imagine you want to be a footballer. Practice hard on daily basis. You'll be a good player one day. Was it impossible? Of course not. You just need to take first step. You can't stop people annoying you but you can change your perception. Just think you are stronger than others, start feeling like one and you'll be one day. Affirm yourself, trust in your abilities. You are not worthless.
8. Evaluate yourself
Epictetus says:
"The good or ill of a man lies within his own will."
You should examine your progress yourself. Ok, you are in school, there are exams at the end of every term, but that's not going to happen all the life. You should set rules for yourself. Watch your advancement, find out the "loopholes" and try to fix them yourself. You are the examiner and you are the fixer of your own character.
9. Be optimistic
Marcus Aurelius says:
"External things are not the problem. It's your assessment of them. Which you can erase right now."
See everything in a positive light. For example, somebody insults you, you shouldn't get angry rather you should enjoy, think! At least they are paying you that attention. Or think positive and try to find out the flaws and then ways to utilize that insult to develop your personality. Remember, it's not the insult that hurts, it's our perception about it that hurts. Take everything positive. Never think of negativity, always think positive.
10. The world is unpredictable
Seneca says:
"If a man knows not which port he sails, no wind is favorable."
The stoics believe that this world is unpredictable. You have no firm knowledge about the world. You have no idea what is going to happen to you next moment. So, prepare for anything, expect the unexpected. The world is uncertain and unpredictable. Of course, we cannot be sure of future. But we can prepare ourselves to tackle every bad thing and we can develop skills to face the future in a better way. Then you'll have less worries about the future.