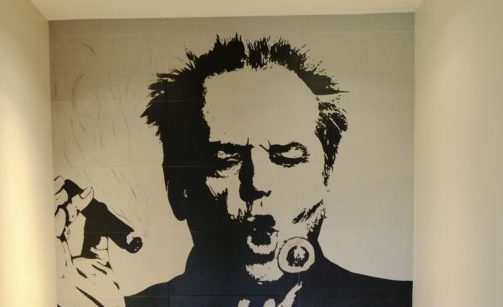 People who have relationships with narcissists are not going to be happy and satisfied. Sometimes, it is not only difficult but impossible for them to abandon their relationship. They have to continue, they have to go on with a narcissist in a relationship. So, there are some preventions and some safety precautions which will ease your trouble and help you to continue this toxic relationship with minimum "collateral damage". Because today's decisions will impact your future life. Here are 7 things you should keep in mind while you are dealing with a narcissist:
Don't reveal your secrets
Revealing your secrets or sharing your personal and sensitive information with a narcissist will cost you worse than your imaginations. Never share your weaknesses with a narcissist. The narcissist will exploit your weak points to hurt you. He will disclose your secrets to the public which will cause you public disgrace. Consider your secrets "sacred" especially in case when you are dealing with a narcissist otherwise you will regret.
"Tie a knot"
What is marriage? People get marry for the satisfaction, peace of mind and to get comfort and happiness in their life. But marrying a narcissist will be a total disaster. Just imagine, you are buying sweets and chocolates, instead of sweets you get acrid and bitter tablets. How will you feel? Yes, definitely that's so weird. It will be the same case if you get married a narcissist. Instead of satisfaction and happiness you'll get nothing but depression and pain. And it's because narcissist always love their selves and they expect complete obedience from their partners. In this case, you will be nothing but a toy to play with. So, if you come to know that your prospective partner is a narcissist, just avoid the next "procedure" to prevent your life to be spoiled.
Don't start a business
A narcissist will definitely bring you down to the hell, and starting a business with a narcissist will be a nightmare for your future. The process of your destruction will be slow and painful, you will not realize what's happening. You will be ruined. Your narcissist business partner will project an image of superiority, his ego will never let your business grow, and his materialistic passions will never let your business prosper. In case, if you have a good start, you will face various unexpected troubles. You could be deceived by your narcissist partner. So, starting business with a narcissist will be a "bad idea".
Don't get mad
Of course, we all get angry on matters that we don't like, if you are unable to control your anger it will definitely affect your relationships and your daily life. No doubt, dealing with narcissists is a tough thing but you should never let your temper lose. Don't get mad on what they do or what they say, otherwise you'll be used by them. If you would take everything personal they'll get excited, and it'll be like they've won the battle. So, the lesson here is that you should not take anything so serious that it affects you own soul.
Never expect empathy or affections
Empathy is the thing that narcissists lack of. Narcissists believe that all other around them are inferior to them, unworthy and unequal. Assumptions that others are worthy and they deserve love and affection are never part of the characteristics of a narcissist. Their sense of supremacy will never let them think of others. Thus, don't expect empathy from a narcissist.
Never curtail their flaws and misbehaviors
Narcissists make mistakes but they never confess. Instead of taking responsibility they try to blame you for their failures. People around narcissist are surely tired of their misbehaviors and immoralities, but narcissist never minimize their faults. You should never underestimate their vulnerability to flaws and misconducts. You should stay awake and be rational. Don't quarrel and don't argue with them but be aware of their every move. Track them and judge them and never let them know.
Don't expect loyalty
Narcissists use their tongue as a weapon, they see others as a tool of gratification. The narcissists have no loyalty to anyone other than themselves. They don't consider people their equal. They don't see them with soul and mind. They can't be loyal to petty objects. Beliefs and hopes of other people don't really matter to them. So, never expect any loyalty from a narcissist.
Dealing with a narcissist without getting hurt is a big challenge. If you haven't invested valuable assets in your relationship, it is better to discontinue. Instead of getting pain and agony, you should free your soul and cease that pernicious relationship. But if you are in a critical relationship with a narcissist or your love is blind, try to stay moderate, don't let him exploit you. The bitter truth is, you are vulnerable, you are powerless and you are incapable of defending yourself from narcissistic plots. Thus, you should at least pretend to be dominant and powerful.