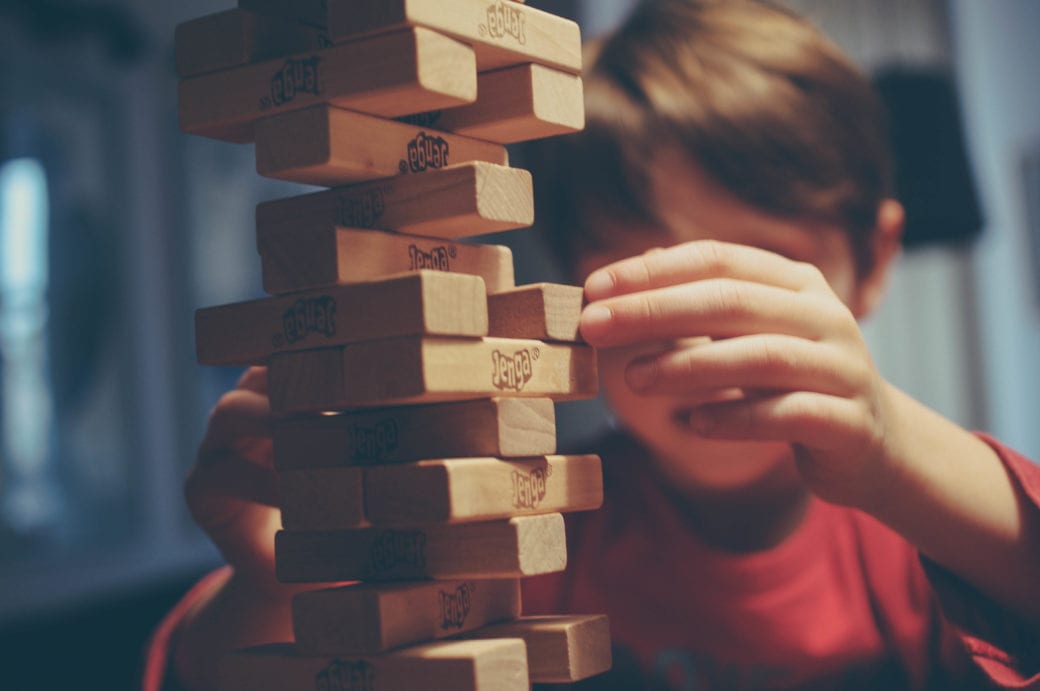 Annoying and toxic people are everywhere. To stay together with toxic people is not an easy job. Sometimes, there are people who annoy you occasionally, frequently disturb your life, they are not the "bad guys". There is another type of people who constantly damage your soul, hurt your heart and peeve your nature, they are the "bad guys". If their camaraderie is inevitable for you, they could be nightmare. They won't let you live cheerful and delighted. They will try to ruin your life. Their bad desires and designs will sabotage your career. Their malevolent actions will harm your existence. So, how can you tackle them? Is there any way to control their pessimistic passions and let yourself grow and prosper? Yes, definitely there is!
Here are 9 Smart ways to deal with toxic and difficult people:
1. Set Boundaries
Toxic people don't like the limits, they see them as a personal challenge for them. Try to set limits and boundaries on things that you have control on. Don't waste your energies and efforts to control toxic people and their desires, the fact is that you can't control them. Be strict to your boundaries whatever toxic people say or do. Talk about art or say something nice about your friends, if the discussion doesn't go on track try to run away as fast as you can, don't indulge in toxic arguments, because that's where your limits end.
2. Ignore insults
Ignoring the insults has never been an easy task. Insult can be verbal, physical or both. But most of the times it's verbal. For example, verbal insults can be jokes or inappropriate comments and backhanded compliments. You should never get offended at an insult. Insult is not insult in its nature, it's in our minds and how we react to a particular incident. Our reactions are in our control, so control your offensive reactions to insults and try to ignore the insults and avoid these toxic compliments.
3. Focus on your own job
Don't be distracted, stay goal oriented. Toxic people can cause you to lose your mental focus when they create problems and unnecessary arguments. Try your best to avoid distractions and concentrate on your tasks and the problems that need to be solved. Toxic people will try their hard to divert your attentions to their irrelevant businesses.
4. Avoid unnecessary argues
Don't waste your energies on pointless talks and arguments. Toxic people start a conflict with people who shows willingness to join the argument. And this pointless debate never ends. Intelligent people easily recognize their evil traits. They leave the prospective toxic argument before it starts.
Toxic people can't keep your secrets, they will share secrets with others just for their fun and amusement. They usually gossip about you behind your back. You should never risk to share your deep secrets with toxic people. They can't be trusted, they will easily betray you. Toxic people talk about your mistakes and characteristic flaws with others in the hope that they will agree with them, this thing makes them happy. Never trust that toxic people to share your secrets, otherwise you'll regret.
6. Don't fall prey to pity
Toxic people use pity as their weapon of manipulation. They'll make you feel bad and finally you'll fall prey to pity. Most of the people can't recognize this unique technique of the toxic people to manipulate behaviors, though this is not an impossible job. Toxic people use this way to regain control. They will blame you for everything bad. Intelligent people can easily point out their mysterious designs.
7. Give priority to yourself
Take care of yourself first then think of others. This will make you more ardent and capable to help others. Give yourself sometime to relax. You deserve your energies more than anyone else. Sometimes it's very hard to get time for yourself but you should try. Spend some time alone, this practice will help you to attain power to face the mess created by the toxic people in your life. Put yourself first, it will help you to minimize the harms caused by toxic people.
8. Be compassionate
Every human is potentially capable to change himself, but only if he wills. You should help your toxic partner by love, compassion and kindness, and try your best to get them "fixed". But if it doesn't work leave him on his ways because you are also an ordinary being. You can't change the minds, even God doesn't change the minds if he himself doesn't want! Try to be compassionate and kind, and you should keep trying to help your friend.
9. Try to move forward without them
Can you live a life being dictated by someone and continuously being hurt, definitely not! If you are constantly suffering because of their toxic attitude, and your love and compassion is not working to get them on the track, just sit down for a while and decide for yourself, leave that toxic atmosphere that you can't breathe in and move forward without them. It will be, surely, beneficial for your mental and physical health. Don't think that leaving these toxic friends mean that you hate them, but the reality is contradictory, it will help them to reconsider their toxic behaviors towards other.
The Bottom Line
Totally cut off is not a solution, you should keep on with difficult people. Try to stay connected with your friends, at last they are human. They might be healed one day, if you treat them well. Don't isolate yourself, punishing yourself is not the right thing too. What are your experiences with toxic people? Did you manage to move on with your toxic friends? If yes, then How? Please share your thoughts by leaving comments down here.